Key services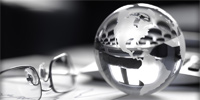 Essential part in creating a unique identifier for their business.
Entitlement to use logos, marketing systems and business processes to generate revenue.
If you suspect someone is using your IP without your permission, take action immediately.
Focus and Protect What is Important for Any Business — Your Brand Name
Trademark registration provides numerous benefits to all businesses around the world. Without it, you might put your business at risk by having another company (or competitor) owning the same name and stealing your glory!
Svetlana Spesivtseva is a Russian trademark attorney who strongly believes that every business should be registered and protected against copyright infringement at affordable rates. She is armed with the passion to provide affordable intellectual property services to countries of that your business is operating in.
With 8 years of legal experience in registering more than 160 trademarks for businesses of all sizes and a 100% success rate of trademark registration, Svetlana has earned the confidence from her customers to provide them with expert legal advice and exceptional service that can help protect their business name, logo, slogan and assets. She has gained the trust from large to small enterprises with her expert legal expertise and professionalism. This proves that companies need to seek help from well-known and large law firms to experience and obtain top-notch legal advice.
IP Bureau's motto is to ensure clear transparency behind every registration and protection of intellectual property for any business. Whatever your commercial interests are, IP Bureau's firm belief to provide exceptional, top-notch quality work results in putting customers' needs as first priority. Svetlana also works according to the American Bar Association (ABA) Model Rules of Professional Conduct — the baseline standards of legal ethics and professional responsibility of lawyer.
Working in close partnership with her customers, she will always discuss with her clients first to understand their business and provide practical advice to ensure their business fulfills all trademark requirements.
IP Bureau provides the full suite of intellectual property portfolio management services ranging from preparation and filing of your trademark application to resolving trademark conflicts with competitors.
Rely on IP Bureau to handle all your intellectual property matters. Contact Svetlana for a non-obligatory discussion today!