Key services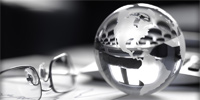 Essential part in creating a unique identifier for their business.
Entitlement to use logos, marketing systems and business processes to generate revenue.
If you suspect someone is using your IP without your permission, take action immediately.
Testimonials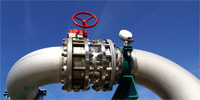 Svetlana's wealth of experience in intellectual property rights management has allowed her to successfully managed hundreds of trademark registrations and applications as well as represent a broad number of clients across multiple industry sectors.
Svetlana has always been the preferred choice when it comes to managing intellectual property rights issues. Read on to find out what some of her clients say about Svetlana.

Svetlana registered eleven different trademarks (five of them had preliminary decision on refusal) for Alpari brand, and successfully overcame all the obstacles. Sergey Vyazmin, Director on international business development at Alpari.

«Thanks to Svetlana's focused approach and detailed research of our business characteristics and requirements to franchisees, we now have agreements that protect our interests and ideally correspond to our business principles.». Alexander Rassypnov, CEO at Nekafe.

«Svetlana registered our main trademark for us without any problems. She was very polite and professional, while answering our questions. And the price was very reasonable for our small enterprise.». Maxim Romanov, CEO at Arhilight.
When my competitor filed a motion to annul my trademark, Svetlana created a strategy and wrote a response to the Russian PTO with good arguments. She saved our trademark. Evgeniy Skavysh, founder of Nebesnye fonariki.

«She is a really hard-working and a very confident person in every part of her job. She is also a goal-oriented person and always likes to face new challenges even in work and also in an personal life.» Павел Малышев, региональный директор в компании GKFX.

«She is capable to do her work fast and effective in such dynamic environment as advertising and patent law. If I need an IP lawyer for any sowtware or IT related projects I would surely turn to Svetlana.» Александр Кошкин, руководитель отдела партнерских программ в компании Альпари.

«I can assure that Svetlana is well qualified IP lawyer with high quality organizational and business skills. I had a great pleasure to work with Svetlana and look forward to further effective cooperation in future.» Алексей Пономарев, юрист в компании KamaGames.

«What strongly impressed me was her intense craving for knowledge, especially in international patent law, the extraordinary diligence and perseverance.» Александра Астафьева, адвокат.

«She knows everything about advertising and law, how to connect them and how to avoid various pitfalls». Денис Замалетдинов, специалист отдела рекламы в компании Альпари.
SVETLANA HAS ALSO WORKED WITH THE FOLLOWING FIRMS: